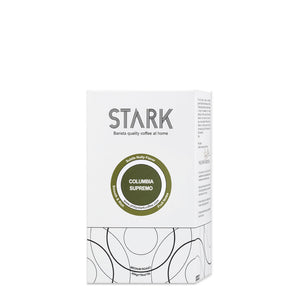 Stark Coffee
Colombia Supremo
Sale price Price $27.00 CAD Regular price
WE INCLUDE 33% MORE BEANS IN EVERY BAG FOR UP TO 20% LESS DOLLARS.
Our beans are supreme quality 100% Arabica beans that are sourced from single origin farms.
Roast: Medium  
Origin: Columbia
Size: 1 lb. / 16 oz. / 454 gr.
Lively.
Silky Body.
Brightly Acidic Flavor.
Subtle Nutty Flavor.